Natalie Nga Le, Esq.
ADMITTED
Southern District of Texas
State Bar of Texas
EDUCATION
University of Colorado at Denver

MBA at Keller University

Thurgood Marshall School of Law


ASSOCIATIONS
Houston Bar Association
Houston Young Lawyer's Association
Houston Bar Association Family Law Section
Texas Young Lawyer's Association
Asian American Bar Association of Houston
Attorney Natalie Nga Le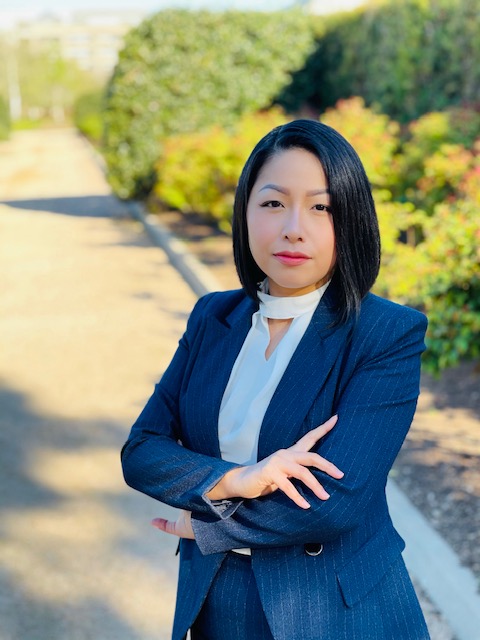 Hallmarks of a good attorney are determined by his/her drive for greatness, integrity, hardworking ethics, and professionalism. Our Houston family law attorneys at Le Law Group all possess a great deal of drive, determination, academic abilities, hardworking ethics, integrity, and professionalism. Everyone in our firm is driven to achieve good results for our clients based on his/her needs legally, financially, and emotionally. The drive and strive to provide quality legal representation are defining traits of the work that we do at our firm.
For Attorney Natalie Le, her drive became obvious early on. She grew up in Colorado and graduated with her Bachelor of Science from University of Colorado at Denver. Several months after graduation, Ms. Le moved to Texas to start her small family and has been a residence of Texas since 2006.
After earning her Bachelors of Science, Ms. Le earned her MBA while working full-time as a university counselor, and raising a family. Shortly after leaving the business industry to pursue law, Ms. Le earned her Juris Doctorate and graduated with Magna Cum Laude at Thurgood Marshall School of Law. Ms. Le's passion and drive led her to graduate from law school in two and one-half years period rather than the traditional 3 year length period as she pushed on to take summer classes to expedite her progress.
While earning her law degree, Ms. Le interned for a 165th Civil District Court Harris County. Here she developed her understanding of civil law, as well as her passion for using it to help families in need. Thereafter, she was a clinician for Thurgood Marshal's Law Clinic and dedicated a year in legal representation in assisting others who do not have the ability to hire quality legal representation due to financial circumstances.
With deep understanding and passion to help others, Ms. Le has found LE LAW GROUP, PLLC and now handles divorce, custody, and child support cases as well as personal injury. Ms. Le is proud to offer clients guidance and clarity in distressing times as a family law attorney.
Leisurely, Ms. Le spends her time at the gym, running, biking, baking goods, and attending mixed martial arts classes with her 8 year-old son and husband. No matter how dedicated she is to the firm, she always reserves time for her son and husband. Being married for 14 years to date, Ms. Le understands the value and importance of family because she knows the struggles of everyday parents and spouses who are going through difficult times.